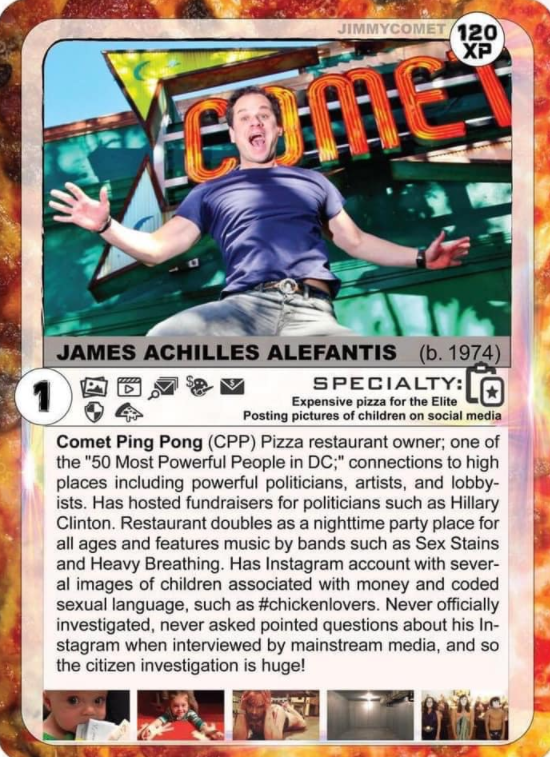 Comet Ping Pong still remains open and operated by Alefantis.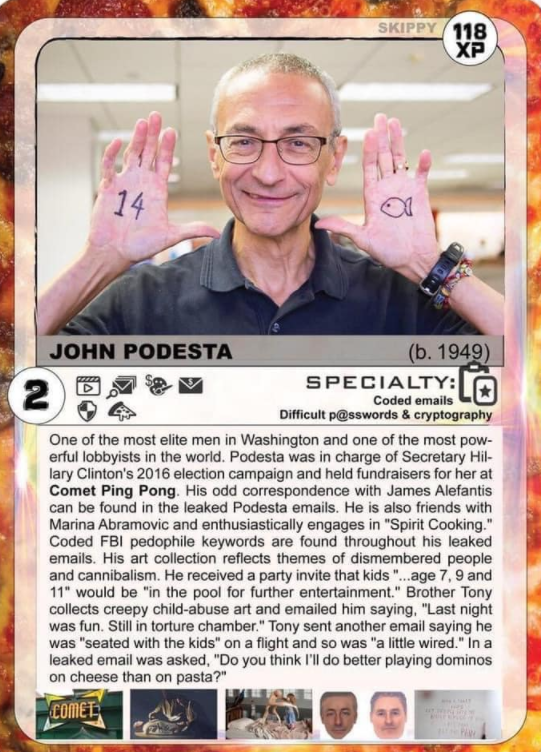 Video from the "Weiner" laptop, file labeled "insurance".
The beginning of the Q Drops is how this movie ends. Everything we are seeing in real time has already occured. Podesta's plane was escorted by Military and forced down. Where is John and Tony Podesta now? GITMO? EXECUTED? The intel of arrests and executions provided tells us that Tony Podesta has been executed and John Podesta is in GITMO.
"SACRIFICING A CHICKEN TO MOLOCH" = The sacrifice of a child