March 1, 2023
The Clot Shots
Sadly the sudden collapses and deaths from the bioweapon injection continue.
It's one thing when we hear about a sudden collapse/death – It's another when we see it happen in front of our eyes. This is horrific to watch. One minute he is smiling and passionately dancing, and the next minute we see him collapse face first on the floor from suffering a heart attack. He is only 19 years old. Completely normal right?🫣
The vaccine injuries people are forced to live with for the rest of their lives are horrific! This young 14 year old girl may lose her arm due to Big Pharma monsters!
Jansen is a Female to male transgender who was also on Blues Clues
Actor Jansen Panettiere died this month from an enlarged heart, his family said in a statement Monday.
Panettiere, the younger sibling of Hayden Panettiere, died Feb. 19 in New York City. He was 28, according to Variety.
"It is with great sorrow we share the tremendous, untimely loss of our beautiful Jansen," the family said in a statement. "Though it offers little solace, the Medical Examiner reported Jansen's sudden passing was due to cardiomegaly (enlarged heart), coupled with aortic valve complications."
Since before Christmas Elon Musk has promised to reveal the Twitter #FauciFiles, and yet we still wait for these files to surface. As we patiently anticipate the great reveal of these files to shine light for the world to see the corruption behind the evil black curtain, and more than likely some grab our chest gasping revelations we didn't know about – my first thought about the delay was…Elon is being threatened.
With this monologue Woody blacklisted himself from Hollywood, or worse.
DIED SUDDENLY
HEART BREAKING: 12-Year-Old Collapses and Dies Suddenly During No-Contact Football Practice – 12 YEARS OLD!! Elijah Jordan Brown-Garcia, a sixth-grade student at KIPP Rise Academy in Newark, was running drills on Feb. 10 when he collapsed and became unresponsive.
Ukrainian soccer player's heart stopped THREE TIMES! Sound familiar? I am still working on the Damar Hamlin blog, the story with him has taken so many twists and turns that it became impossible to organize facts and theories about his situation. One theory suggests the entire collapse was a ritual of indoctrinating him into the Illuminati. This isn't that far fetched when you consider the jacket he wore at the Super Bowl.
To add to this indoctrination ritual theory – The photo below shows the entire team on the field huddled in a circle down on one knee praying for Damar, except for player number "33", was he the leader of the ritual or was it just a coincidence that he chose to stand while all others were down on one knee and it just so happens to be player number "33"?
The comments on this tweet were turned off – The cartel are giving their orders to their Hollywood slaves to promote Pfizer bioweapon injections hoping their fan base will follow suit and poke themselves like a voodoo doll.
Many Regret taking the injection
How many more tragic stories of healthy people dying suddenly Will it take to wake up the world?
The people who refused the vaccine spoke out, and they didn't listen. The world started dying suddenly like never before, and they didn't listen. The vaccinated dead showed us the proof, and they didn't listen. Now the vaccinated living is speaking out, will the world censor their stories and dismiss them too?
The tragic story of 21 year old Natalie
This is tragic story of Natalie, a 21 year old healthy girl who died from the vaccine. #auspol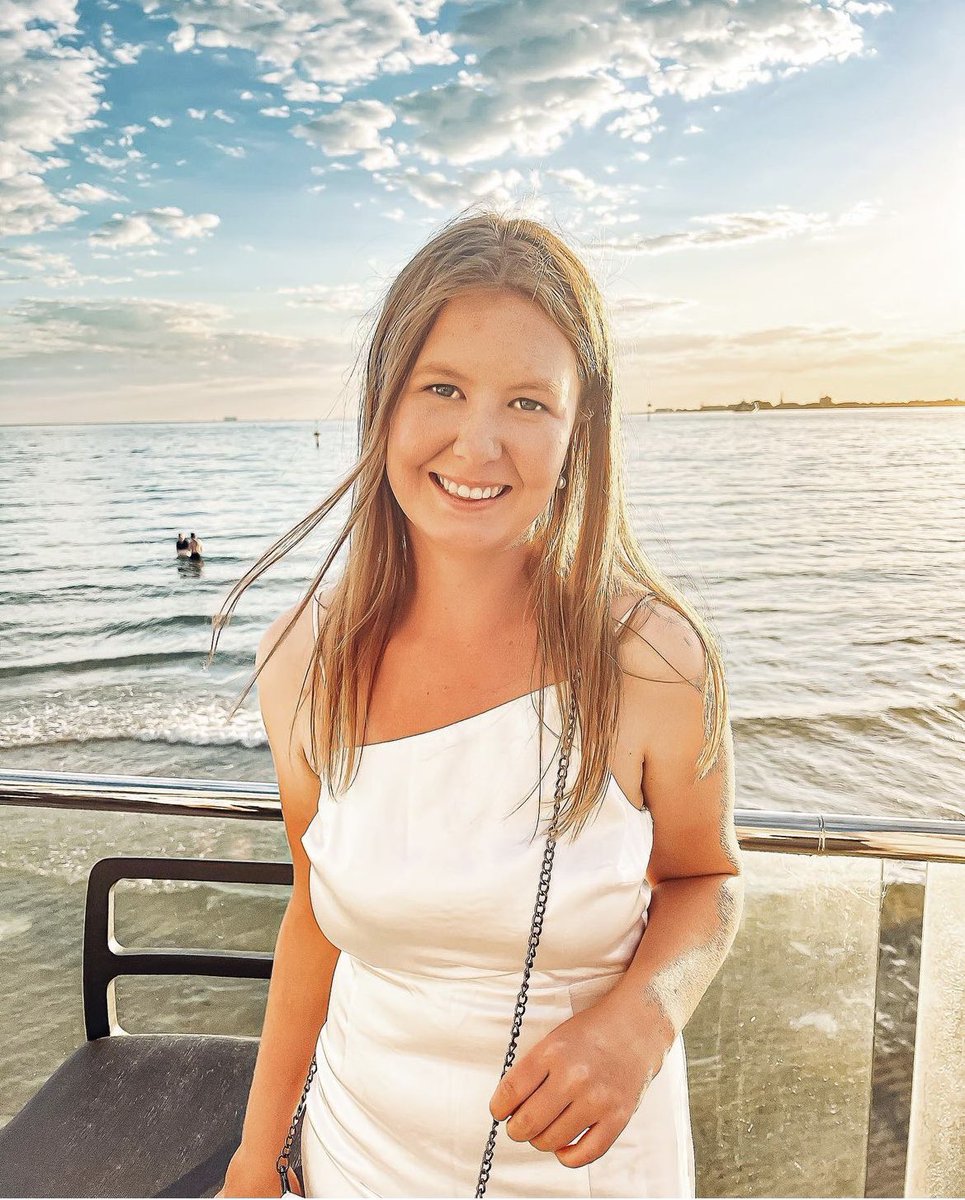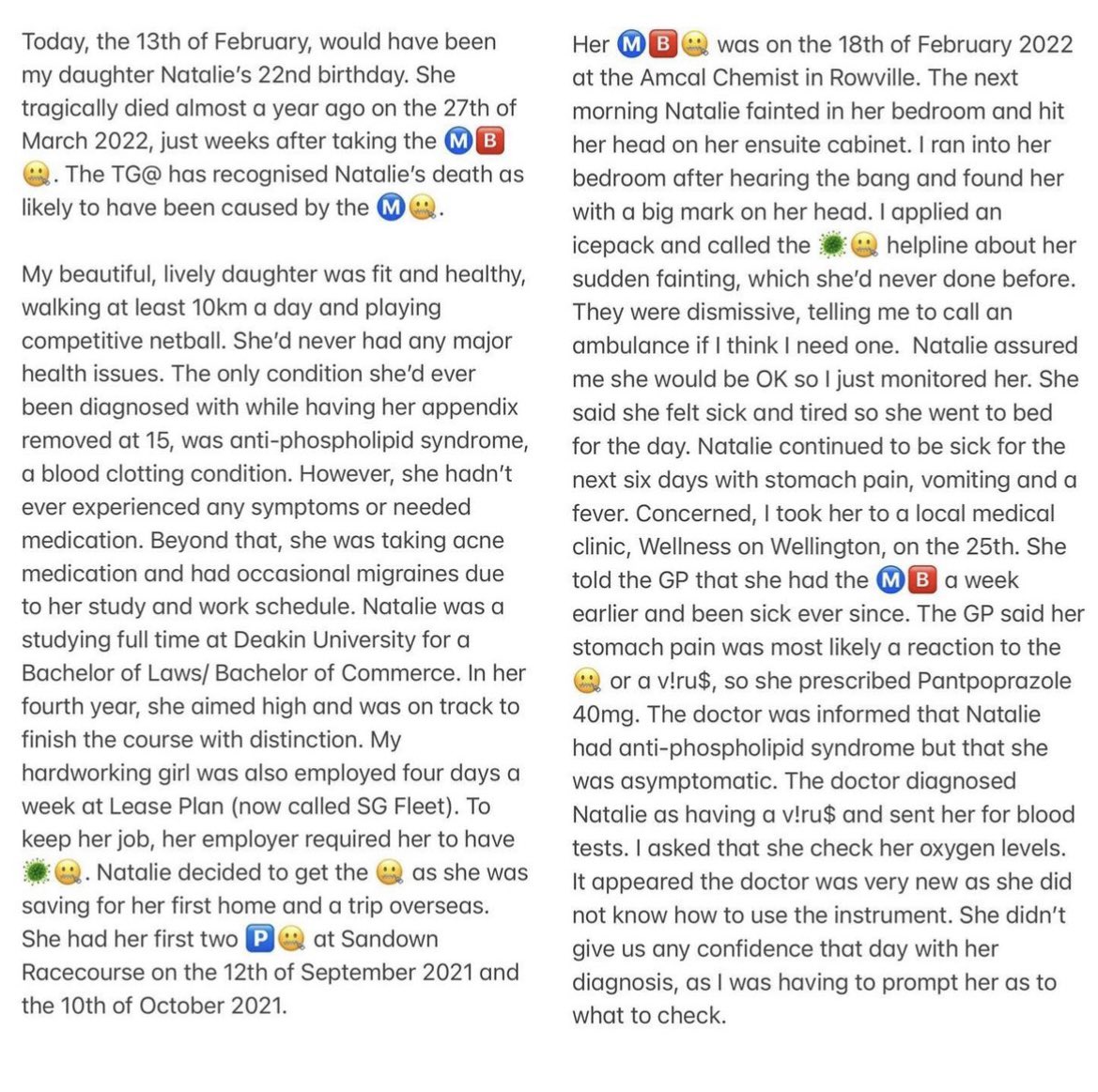 https://www.mayoclinic.org/diseases-conditions/antiphospholipid-syndrome/symptoms-causes/syc-20355831 1 of the lipids in the vaccine is a phospholipid. Anyone with this syndrome should have never taken the vaccine. Skerritt said in estimates that lipids in the vaccines were like lipids in a sausage you eat for breakfast. I.e. there were harmless #auspol
Originally tweeted by Senator Gerard Rennick (@SenatorRennick) on February 13, 2023.
A 21 month year old infant suffers TWO CARDIAC ARRESTS! This is not normal!!
HORRIBLE: Healthy 21-month old baby #diedsuddenly, parents still have NO explanation for his death.
The infant William suffered a seizure and two cardiac arrests without prior history of either.
https://yournews.com/2023/02/13/2513863/heartbreaking-healthy-little-boy-dies-suddenly-before-second-birthday-and/
https://twitter.com/i/web/status/1625335646163173380
Originally tweeted by DiedSuddenly (@DiedSuddenly_) on February 14, 2023.
And the media gaslighting continues…
LuLu is a MONSTER!
Clots found in the living
Another similar story is that of Amanda Cloud, who received the Moderna Vaccine. She suffered large blood clots, a pulmonary embolism, and the right side of her heart is now failing. Her doctors claim they have "no idea" why this is happening, but choose not to look into the possibility that this could be a vaccine-related injury.
Heart BREAKING: Family Shattered After Loving Mother-Of-Two Dies Suddenly In Her Sleep
Feb 6, 2023
Clare Duffy, 41, is found dead by her husband after going to sleep with shoulder pain.
The mother-of-two woke up one morning with an aching shoulder pain. She thought a hot bath and and a good nap would make her feel better, and asked her husband to wake her up if she overslept. Sadly, Clare didn't wake up again.
Her husband, Richard Duffy, was horrified when he went to their bedroom to check on Clare and found her unresponsive. He frantically dialed 911, but she was already dead. Clare was declared dead on January 8th and it is believed she died from a pulmonary embolism.
A pulmonary embolism occurs when a clump of material, most often a blood clot, gets stuck in an artery in the lungs. It blocks the flow of blood and can be life-threatening if not treated quickly.
Duffy and Richard have two children, Harry, 16, and Alice, 15. Duffy's mother, Catherine, had also died on December 19, 2022, just over a month ago. Richard said their kids are still struggling to come to terms with their mum's passing. "My son is still closed off. It was worse for my daughter," he said. Richard explained, "I was emotionally distraught. I was screaming. I ran into my daughter's bedroom and I was straight on the phone to emergency services. It doesn't feel real but it all feels like a blur. It went by so quickly."
Richard and Clare were due to celebrate their ten-year wedding anniversary before Clare passed away. He shared some kind words about his wife saying, "Everybody she met liked her. Her family was her main interest. Any spare time she spent with her daughter, son, nephews or nieces."
The Pfizer Advert that immediately followed a satanic performance on the Grammys, was no coincidence
Ireland sees 42% more deaths in only two months!
#DiedSuddenly days before his 22nd birthday
Heart Breaking: 8 year old #DiedSuddenly
Please subscribe to my blog for instant notifications of information posted on this website, I can't wake up the world, but you can help.