"WATCH THE WATER"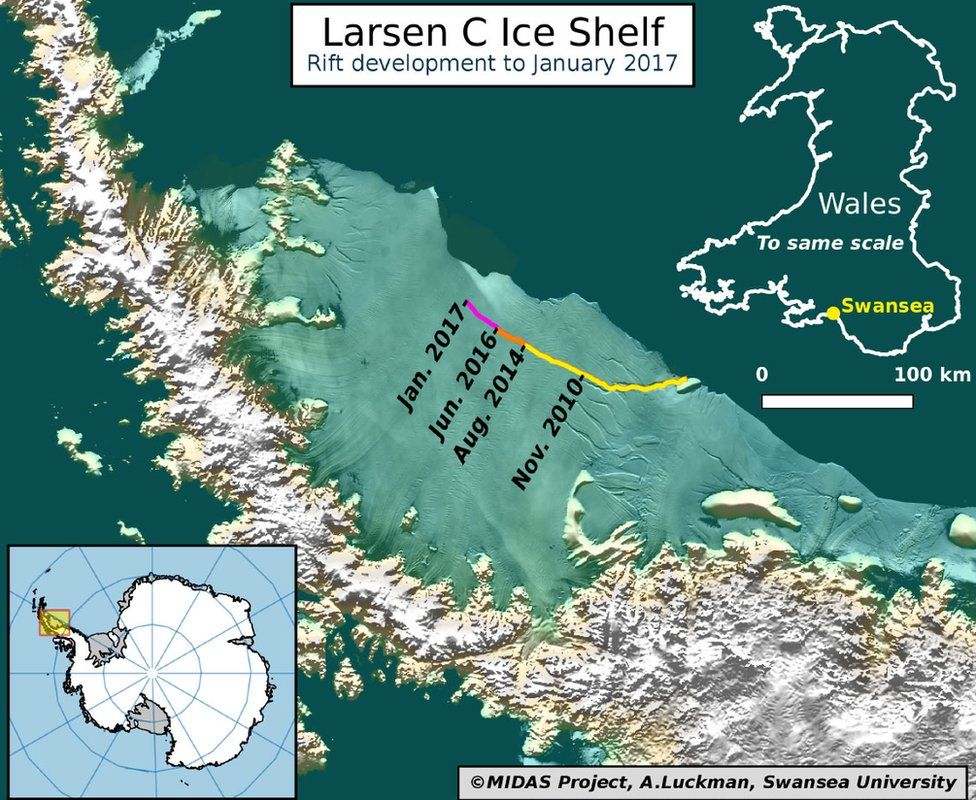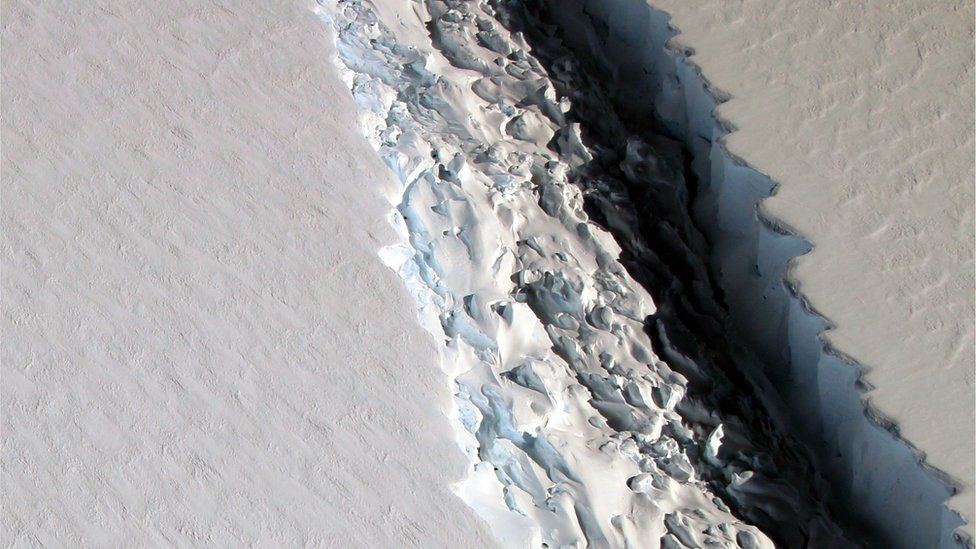 An iceberg expected to be one of the 10 largest ever recorded is ready to break away from Antarctica, scientists say.
A long-running rift in the Larsen C ice shelf grew suddenly in December and now just 20km of ice is keeping the 5,000 sq km piece from floating away.
Larsen C is the most northern major ice shelf in Antarctica.
Researchers based in Swansea say the loss of a piece a quarter of the size of Wales will leave the whole shelf vulnerable to future break-up.
Larsen C is about 350m thick and floats on the seas at the edge of West Antarctica, holding back the flow of glaciers that feed into it.
Researchers have been tracking the rift in Larsen C for many years, watching it with some trepidation after the collapse of Larsen A ice shelf in 1995 and the sudden break-up of the Larsen B shelf in 2002.
Last year, researchers from the UK's Project Midas reported that the Larsen C rift was growing fast.
But in December the speed of the rift went into overdrive, growing by a further 18km in just a couple of weeks. What will become a massive iceberg now hangs on to the shelf by a thread just 20km long.